This is going to come as a huge shock to you: I'm a fairly saucy woman. Spicy. A firecracker. A real pistol. An over-eater…wait, no, that doesn't belong there.
I enjoy myself very much. I kick ass, take names, make sure those names are kicking ass, and make sure those asses are kicking names. What can I say, I'm thorough.
Being this way has its benefits. I set my mind to something and just…go. If there is something I want on the other side of a mountain, give me a shallow spoon and watch me tunnel, baby.
There is, however, a dark side to combining ambition, intense love, and brutal honesty.
The arson in me recognizes the arson in you
This post is for my warrior women. My Xenas. My tough mothers. Damn, you are sexy AF. I love powerful women. You bitches aren't to be trifled with, and I couldn't be a bigger fan. But chances are you aren't being nearly as effective an ass-kicker as you could be because of one thing that often befalls the feisty: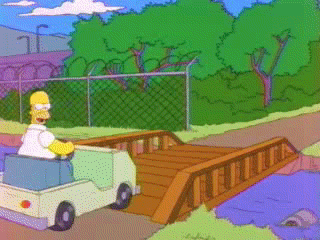 It's called bridge burning and I am pretty sure we are all guilty of it, or have been at some point in time.
You might have a slightly different style than me, but bridge burning usually goes a little something like this:
"I don't need this shit! I don't need you/this job/these olives! You have betrayed my loyalty/trust/tapenade! After all I have done for you! You know what I think of you/your job/those olives? I'll tell you!"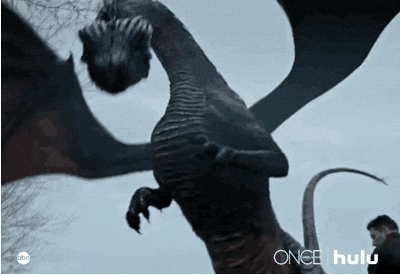 Ah, to be twenty again.
Let's get cookin'
I was bullied a lot as a kid. I grew up in the foster care system and I experienced a lot of abuse. When I did live at home, I saw my mother experience a lot of abuse. My mantras were always, "One day I will have cookies all the times!" and also, "When I am an adult, all of this will end."
And it did. My ability to say "HELL NO! NOT IN MY HOUSE, MOTHERFUCKER!" has delivered me from the path that I was set up for. I didn't stand for any kind of mistreatment.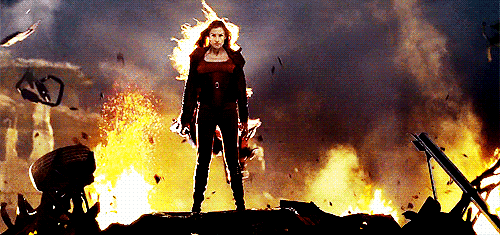 I had made a life for myself with almost no conflict.
But I soon discovered the difference between being a warrior woman and a powerful woman. After all, it was one thing to dump my boyfriend who gave me a swift slap, but was it really necessary to kick over the garbage can and walk out of my job because my boss wanted to cut my hours?
When my friend decided to get three male pit bull puppies (even though she worked sixty hours a week and lived in the city), and decided that getting them fixed was cruel…was it really necessary to say, "NOOOOO! YOUR LIFE IS EFFECTIVELY OVER! WHAT ARE YOU THINKING?"
I was without one very important filter that really kept me from accessing the extent of my power.
Real fire power
Bridge burning is seductive because it gives the illusion that you aren't taking shit. It might be the first experience you ever had with self care. Bridge burning allowed me to set fire to the paths that I had not formed on my accord.
Abusive step dad: Burn.
Members of strange religious cult that wouldn't let me cut my hair or speak unless spoken to: Burn.
Hordes of drug addicts and abusers my mom introduced into my life: Burn, baby, burn.
But once those bridges were burnt, well…it kept going.
Oftentimes bridge burners are just trying to take care of themselves. And I respect that. But if this is you, I want to make sure that you are getting everything that you want in your life and you are harnessing that fire power and not missing the point entirely.
Gather 'round the campfire
Obviously, there are things that you shouldn't tolerate. Toxic people and situations should be avoided.
Usually, however, what you need is a gentler perspective. We all go through phases that sometimes do not coincide with the phases of the other people in our lives. We all make mistakes. This is natural and perfectly OK. You want to make sure that if and when your priorities and interests do align, you have a solid reputation and good resources.
That's right, resources. People may be the world's most valuable resource. I'm not trying to de-humanize anybody or say everyone is just there to serve you in the future so you should keep them around to see if they can be of use. But the fact remains that no woman is an island and that you will be awfully glad when that friend you stayed on good terms with is your new boss, next door neighbor, or landlord. So get your shit together and part amicably.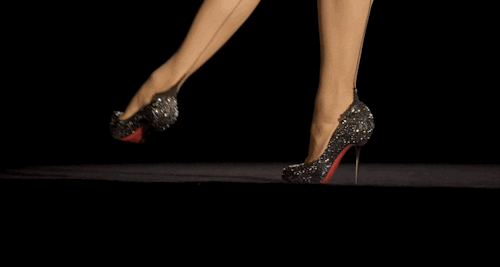 ---
Stay tuned every Thursday for more unsolicited advice about shit you didn't know you were doing wrong, and follow DGGYST on Facebook for more musings!