I grew up poor. Like…in conditions that you don't even associate with being possible in a first world country.
Abandoned building in Detroit poor. "Running water? What the hell is it running from?" poor. Three siblings glued together on a dirty mattress in front of an open oven in the kitchen in December CAUSE WE GONNA DIE! poor.
It has given me an appreciation of things. Physical things. Amazing, tangible things.
I swear to God, for the first five years I had a dryer, I legit used to take out all the clean towels and just lay in the pile, purring. "Where's DGGYST?" "She fell asleep in the towels again."
I'm firmly out of my towel fixation. (That's a dirty lie. May I never become so jaded as to not appreciate warm clean towels.) My love of creature comforts continues, but I am trying put that aside. After all, happiness is an inside job. I'm going to try forest bathing, a vow of silence, a retreat of the spiri…oh fuck it let's buy stuff!
Wait wait wait, let's talk about minimalism
I would consider myself a good millennial. I eat avocado toasts, have a yoga mat, and use #adulting. So naturally, I'm into minimalism.
Minimalism is soooo hot right now.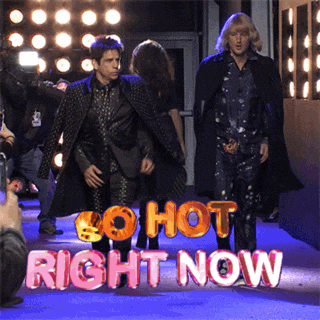 The message has been pretty clear: Things don't make you happy. Buy experiences. You can't fill the void with material things. And I am all about it.
I'm pretty sure we are onto something with the whole "You can't just buy stuff and expect your life to improve" thing. It brings to mind closets stuffed to the brim with fast fashion, unopened boxes from Amazon piling up in a corner, rhinestoned coffee mugs etched with one's initials, death, etc.
I understand the light that has been brought to overconsumption. It is a real problem.
But…
I have found that certain purchases really have brought me happiness. I fear that with minimalism, there is this guilt attached to purchasing anything slightly indulgent. It sounds like a dirty thing to write, even. Stuff makes me happy. Certain stuffs. The whole fucking process. Thinking about buying it, hunting it down like a cheetah, acquiring it, and then enjoying it and continuing to enjoy it.
Anytime I start to even play the shame game, I know I need a swift kick in the ass. And if I am playing the shame game, God knows you are playing it too, because humans are weirdly connected like that.
So here: these are evil stuffs things I have bought, would buy again, would pay three times what I paid for them, and make me happy!
I am what you might call a "bed monster"
I have a prolific case of night terrors. It's not a cute case of, "Ooh I'm so dainty, I wake up scared and out of breath but my cleavage looks perky and I just need some arms around me to calm me down." I will wake up screaming bloody murder about crab cakes eating me and then use physical violence on anyone who tells me to go to sleep because crab cakes rarely attack humans.
Having the freedom to finally hurl myself about like Linda Blair on my expansive mattress has made me the happiest woman who thinks she is being eaten by crab cakes around. This fucking bed is amazing. It's cheap AF, customized for your body, and delivered right to your door. I love it.
You know how we all fucking hate those self-massage devices but we have to pretend to enjoy them? And how they are all just a sad substitute for the human touch we knead (see what I did there?)?
I hate self-massage devices. Touch me with your human-y goodness and get that plastic crap away from me.
But the foam roller. Holy God. Let me tell you about the foam roller. The foam roller is for sick fucks like me who can't get enough pressure from human touch. This thing will massage you deeper than any human could, and it hurts soooooo good. It legit makes you euphoric. I use it on my lower back, which has plagued me for years. Two minutes rolling it around on my low back and I experience happiness. Actual happiness.
I love natural indoor light. I also like not staring at my neighbors watching TV or taking dumps (put some blinds on your bathroom window, Mrs. Johnson!).
But the cost and upkeep of a skylight scared me worse than human-eating crab cakes. So I decided to have sun tunnels put in (or, as I call them, "Happy Holes").
They cast this beautiful, diffused, glorious light around my home. They make me happy. Every. Single. Day.
I don't like to throw the word "addiction" around. So when I tell you I have a chapstick addiction, it means something. I remember the great chapstick drought of 2012. I was staying at a friends house and had somehow lost my chapstick and went hunting for hers. She had none. None! (How is that possible) The jonesing got so bad I found her "goody drawer" and rubbed her lube on my lips. Please feel free to unfollow me.
Needless to say, my lips have been around the ol' chapstick block. Then I met this chapstick. Gone are the days of rubbing random people's sexual lubricant on my mouth. Gone are the days of carrying eight different lip balms around so I may partake in the lustful variety. Now, I am committed. The actual subtle chocolate essence of this unassuming balm makes me happy.
Playing the shame game
I may never understand why the other side to every coin is shame. What do we need it for? What purpose does it serve that it permeates every aspect of our life? We can't just eat chia seed oatmeal for breakfast, we have to shame breakfast burritos. We can't just practice yoga, we have to tell runners they are ruining their bodies. We can't just "not kill people," we have to lock up murderers… I'm sorry, one of those does not belong in here. Running is truly terrible for you and should not be attempted in any degree.
It is ok to buy things and to derive happiness from them. I don't think we should shame each other or ourselves (and that's the big one) So Damn, Girl, get your shit together and enjoy it.
---
What thing have you bought has brought you happiness? Stay tuned every Thursday for more unsolicited advice about shit you didn't know you were doing wrong, and follow DGGYST on Facebook for more musings!