Sometimes I read stuff like this article called "Why Pursuing Happiness is the Greatest Goal" and wonder why traditional advice doesn't seem to apply to me.
I just absently blink at 90 percent of the "awesome truths" that "change people's lives." When I try to apply them to my own life, I end up totally dissatisfied, living in a yurt with a mouthful of chia seeds dribbling down my face, yelling positive affirmations into the mirror.
I'm pretty sure if there is anything that makes humans miserable, it's chasing happiness.
Knowing that it's The Goal of almost everyone I know is so tragic I can't. Hardly. Even.
Before you get me wrong, I don't have a problem with happiness…It's just not a goal. And exalting one emotion doesn't sit well with me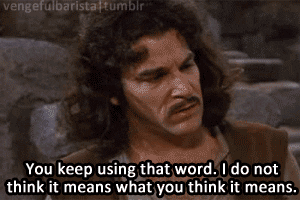 Happiness is NOT a good goal
As a goal it's fucking ridiculous; as a system it's terrible. You can not "work" towards "happiness." It's like trying to "ski" towards "undecided:" it's not snowing, that's not how you get there, we aren't on a mountain…and…just…no.
Working toward happiness is intangible hobblegog. Think about it.
How can you recognize a non-goal?
Calling these things out by name always seems to be the first step. It's like Voldemort. I'll say it: "Volde-happiness in not a goal." You can tell you have a crap goal when the breadth of its fingers reach too far. When you try to conceptualize a goal and it ends up wildly disjointed, you don't have a goal.
The ambiguous hodgepodge goal of "happiness" is ever-reaching. You try to write it down and it comes out this scribbly mess that covers everything from love and marriage to material stuff. It dips its toes into meal prep, veers off into pet ownership, debt relief, then circles back to freezer meals. It's like a millennial who can't pick a major: directionless and ultimately headed towards disappointment (sorry millennials).
It's ambiguous. We have bullet journals and to-do lists and schedules and software for schedules. But for some reason none of these can be used to quantify or organize "happiness."
Don't start shitting on journals and to-do lists either. "Everything can't be so tidy and organized and fit on paper, DGGYST, you cold hearted shrew."
Like hell it can't.
We have systems for everything else and they work. Happiness is not some princess we have to cart around on its own special pillow and expect not to follow any of the rules. Don't treat something like a goal that can't be held to the standards of, you know, a real goal.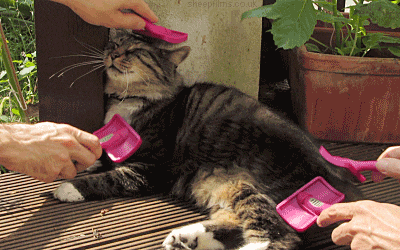 Real goal, you say?
There are a few magical forces in the world that legit blow my mind. One of them is the power of setting an intention for the day.
I set one of four intentions for the day. I've never needed more than four. I wake up every morning and I say, "Today I will…"
These are the only four goals I ever have. Ever. "Today, I will be happy" has never come out of my mouth. But here are the things that have:
Today I will:
Be relaxed
If your goal for today was "be relaxed," there are steps and systems you can actively take to make that a reality. You may not be able to be relaxed the whole day, but enjoying a bubble bath, a massage, stretching, a walk in nature, an orgasm, a good book, a cup of cocoa, and you have taken actual steps to achieve an actual goal.
Be social
Again, real phones can be picked up to call real people. Which can be used to arrange real meetings at real coffee shops for real conversations.
Be productive
Food can be cooked, emails can be sent, floors can be swept, and bills can be paid.
Be creative
When I spend an afternoon on a rainy day writing and painting in my studio, guess what? I have a blog post or story and an actual painting to show for it.
Humans need something to show for the day. They need concrete statements: I painted a painting, I took a walk, I caught up with an old friend. "I was happy" doesn't happen; there is nothing to show.
Not only is happiness a crap goal; it's a crap emotion
Happiness: the emotion we want to experience most but understand the least. I use the word happiness in my vocabulary to mean "it brought a smile to my face."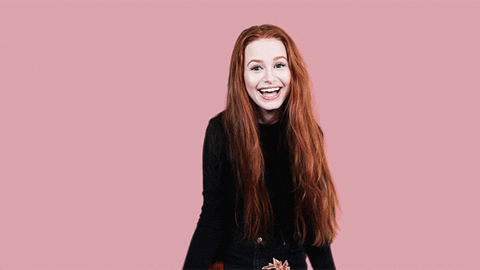 Because really I have no fucking idea what it means.
I know what it means to be fascinated. I know what it means to be entertained. I know what it means to be excited I know what it means to be satisfied.
And coincidentally, I know what fascinates and entertains and excites and satisfies me and how to take steps toward achieving those emotions. But happy… Happy just kind of happens.
If you want to get your shit together, stop trying to be happy. There are a lot better goals to have.
---
This month's featured blogs are up! Check them out in the sidebar! And while you're there, be sure to subscribe and follow Damn, Girl on all the social media!