Things have been getting a little heavy around here at Damn, Girl. From declaring war on happiness to shitting on Lifetime movies, it may be time to take a walk on the lighter side.
This week I couldn't decide between writing about "Why Your Grandma is Kind Of a Slut" or "The Surprising Health Benefits of Puppy Blood," so I opted for a third option. A classic: Damn, Girl Fall Essentials.
This is my favorite time of the year. Not to be too poetic but I feel like when the whole world is changing, it makes it easier for me to make the changes I want to make. I feel the need to put to rest negative habits and beliefs, shed them like the trees do their leaves. Let everything fall away that isn't me.
I love getting caught up in the magic of the season, but I also love that primal feeling. You know the one, the one that says: Prepare.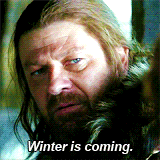 For so many of us, Fall brings a primal energy, one that says: work, winter is coming. I feel my creative pathways open. I feel the need to nest. I feel the need to boil big cauldrons full of liquid over roaring hearths and send crows to pick up my dry cleaning. All the standard Fall feelings.
I wanted to put together a practical list of Fall essentials, because I think you have already all got the message to "pumpkin all the things." But seriously, pumpkin all the things.
Cotton is very effective at its job: wicking away moisture. The dermal barrier is already compromised in the winter. Combine that with your lovely cotton pillow case sucking the life out of your hair and skin and hello discomfort.
You will be extra glad you switched when you get your first cold of the season and wake up with surprisingly un-chapped nose skin. I love these because they are cheap and slippery (that's also why my husband loves me).
Change your furnace filter
You want to talk about adulting? Girl, change your furnace filter. Indoor air quality is balls and your furnace filter is disgusting. And you don't change it enough. How do I know? Because no one changes it enough.
It's like flossing: we know we should, but we don't, because we suck.
Chances are, your indoor time is about to skyrocket, and you don't want to be sub-level sick with allergies until Spring.
Fatten up your salads
My favorite thing about Fall has got to be the food. Roasted veggies, roasted everything. I usually ditch the cold summer salads and just soup for the rest of the year. But there is no need to abandon the raw greens.
But do fatten them up a bit. Avocado, cheese, dried fruit, croutons, warm meat or tofu, and creamier dressings will make them a lot more palatable in the colder weather and you will enjoy the benefits of actually pooping, all season long. Get an epilator
Is an epilator right for you? First you have to meet the two qualifications.
You have to hate shaving with the fiery passion of a thousand suns.
You have to be too broke to get a wax every month, but rich enough to spend 100 dollars on a torture device.
I have very sensitive skin. This sensitive: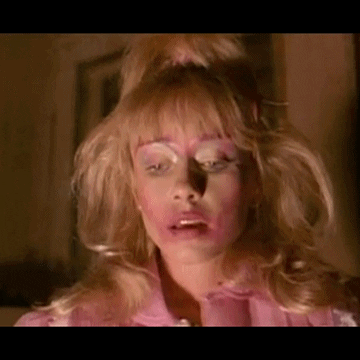 Dealing with razor burn and painful skin in the summer is one thing. In the colder months, forgetttabout it. I used to just "wildebeest it" for the whole Fall season, but then I discovered the epilator. It was like when Anastasia met Christian Grey: awkward and abusive and opening me up to a new terrifying world of pain and um, hair removal.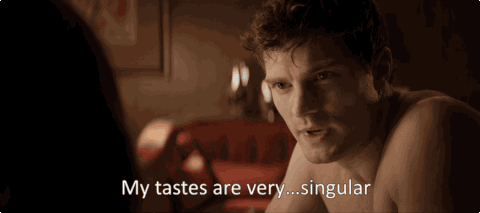 The epilator is a rotating head of 40-70 tweezers that you run up your leg or bikini or armpit and it auto-plucks you like a processed chicken. It hurts about 10 percent less than you would expect but 10 percent more than you can stand. It absolutely requires a two drink minimum.
What's the appeal? Four weeks of hairless goodness, and it gets less and less painful the more you traumatize your follicles into not producing hair.
So, go! Enjoy the Fall season with your traumatized follicles and your happy, non-chapped, allergy-free nose. Poop freely in the rest stops between apple orchards. And if you see a murder of crows, please tell them I'm expecting my dry-cleaning.
---
What are your unusual Fall Essentials? Share below!
And also, join the Damn, Girl army by sharing your favorite post on Facebook, and help DGGYST take over the world!
Also: if it's listed here anywhere on my blog, it is affiliated. Just assume I am getting paid per click, per word, every time you laugh at a DG joke, every time you close a window, every time a fairy gets its wings…Just assume money is coming out of my keyboard and filling my house and I am drowning in yachts and diamonds.