Ah, dieting. The most futile endeavor of our times. Diets completely work while we are on them, and then suddenly stop when we go off them. It's a mystery worthy of Scooby-Doo.
It takes a level of deranged self-importance to think that one could make a meaningful contribution to the endless amount of lifestyle tips, healthy eating hacks, or diet tricks at this point of insufferable saturation. Luckily, I have that level of deranged self-importance, and am going to blow your mind. Then run for president.
So without further ado, I present the Damn, Girl Diet:
It's not a diet, it's a lifestyle
Wait! Don't leave!
I promise the words "cheat day," "bikini body," and "moist" won't escape my mouth. ("Moist" has nothing to do with this; it's just a horrible word and I apologize for subjecting you to it.)
Nay. This is a straightforward guide for those of you who suffer from binge eating, occasional binge eating and "cheating."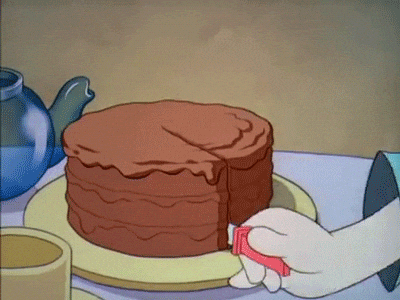 The Damn, Girl Diet is my diet. It is tailored around my relationship with food. It might work for you if you have a similar relationship with food.
Step one: asking the Horrible Question
Asking yourself what your relationship with food is is no simple matter. The question itself can unleash a hot, steaming pile of nasty emotions. The question seems judgmental and the first things that might come to your mind are justifications, excuses, hurt feelings, and discomfort.
DGGYST: What is your relationship with food?
DGGYST: Fuck you! I'm not some god damn Barbie doll! Don't put your patriarchal standards of beauty onto me, you fuck! Ok, fine! I'm fat, IS THAT WHAT YOU WANT TO HEAR!? It's been a hard year! I'm fat, fat, fat! I'm a slob with no self control! ARE YOU HAPPY?
The first thing you have to do is clear that away. No judgement, no emotions, only facts. I will use me as an example:
DGGYST: What is your relationship with food?
DGGYST: Honestly, I enjoy food. The thought of missing out on things like hot chocolates in the fall and popcorn at the movies and s'mores makes me sad. It makes me feel like I wouldn't be getting the most out of life. I feel the need to restrict these things from my diet but always end up justifying their worthiness and giving in, but then feel guilty afterward.
DGGYST: So it's a restrict and splurge thing. What part of your relationship with food don't you like?
DGGYST: I don't like that I sometimes want to eat until I am sick.
DGGYST: Why do you eat until you are sick?
DGGYST: Because it's the only feeling that will keep me from wanting more food. Sometimes it is trance like and weirdly soothing…in a horrible, compulsive way
There you go. A fairly emotionless description from me to me about my relationship: sometimes I want to eat and eat until I am sick, and I want to eat freely all of life's variety.
My "diet success" lies in not fucking with these truths about my relationship.
Giving up
We love the idea of reinventing ourselves, rising phoenix-like out of the ashes of all our old ways. We watch TV shows about miracle transformations. We love the montages in the Rocky movies. We have wooden plaques hanging in our kitchens and bathrooms that say things like  "Dream to inspire" or "If at first you don't succeed" or "Final notice: we will disconnect your water if not paid in full."
If you have been following the Damn, Girl blog for awhile, you know by now that it is all about doing the boring, non-inspirational things that actually get you to where you want to go.
For me and my occasional binge eating, that meant first accepting my relationship.
I would love to have not been a starving kid. I would love if i could look at food and not feel that horrible desperation that says, "Eat now or YOU MIGHT DIE!" but this relationship was formed moments after my first breath. It was cemented in decades of uncertainty and as sad and non-guru like as this sounds, I have zero confidence in being able to ever change that relationship….but I do know that I can life hack the fuck out of it.
Eat this not that…how about eat this then that?
After coldly processing the data of my relationship with food I came up with the Eat This, Then That diet. You thought it was a joke but it isn't.
I suffer from occasional binge eating, so what would be a nice attainable goal? Eat. Yeah, eat more. Attainable AF.
The way that I maintain my body weight and feel content and satisfied is by allowing myself to eat any amount of anything that I want, as long as I eat the following first:
Before I go out to a meal
I eat one boiled egg and a piece of whole grain toast with butter.
It's important to note that I love boiled eggs. If you decide to spoil your appetite a bit, make sure it is with something highly nutritious, full of protein, and something you intensely enjoy, or you won't do it. Also, boiled eggs last forever, they come in their own container, and they are cheap.
This allows me to enjoy the meals I eat out a lot more! I usually feel so desperate for the food to come I can't focus on the ambience or my dining partners who, if they don't fucking order soon, will be strangled to death and their faces will be my appetizer. (Seriously, do you take forever to order? Just pick something! I NEED TO EAT.)
A protein and a carb beforehand and my dinner companions are safe and I find their indecisiveness delightful.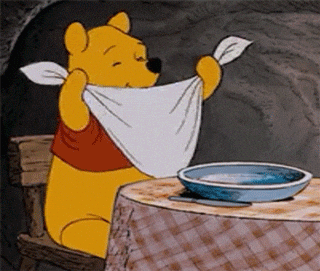 When I hear the horrible siren song of binge eating
For those of you familiar with the beast of over-indulgence, you know when it is about to happen. This is where I give myself full permission to binge.
You can go to town: marshmallows, crackers, cheeses of all kinds, a box of cereal…all yours. But first, you have to eat two boiled eggs and one apple with two tablespoons of peanut butter, and a hot chocolate. That's 390 calories of deliciousness. Then you may proceed.
One of two things happen:
If I don't want delicious boiled eggs and peanut butter apples and a hot cocoa, it really hits home how un-hungry I am. I know the box of cereal is all mine. I am free to have the whole thing, but the realization that I am not hungry enough to eat something else I love, really drives it home to my lizard brain that I am not hungry. 90 percent of the time, I no longer desire the snack.
The 10 percent of the time that I am determined to binge, I eat the eggs and the apple and the cocoa and then eat the marshmallow and feel satisfied. And if I am on a weird mission to get sick, it happens after three marshmallows, not thirty.
The fact is, we are the way we are for a reason. We're all just trying our best. There is nothing more admirable than striving to be a better version of yourself. Sometimes our relationships (with food, people, work, mental health…) can feel like a maze. It is. That doesn't mean that you can't learn how to run it.
---
Be sure to subscribe and follow Damn, Girl on Twitter, Facebook, and Pinterest.
Also, fat shaming will not be tolerated in the comments. Don't be that guy.