Growing up, cleanliness and order were never priorities in my house. My family of five lived in a van until I was about four, my siblings and I sharing a chest of drawers for a bed. As fucked up as that is, it's still a little bit adorable, admit it.
Once we settled into a bit more space, that space was decorated in the classic "insane petting zoo from hell" style. At one point, I shared my bedroom with seven chickens.
With thirty-seven cats, three dogs, five screaming peacocks, two horses, an angry little pony, six goats, and a very energetic hoarder to manage them all, my childhood home could turn the strongest of stomachs.
I have fond memories of our unneutered male pygmy goat "Bill" rising proudly from the open trunk of one of our many broken down cars and chasing the school bus. Every morning, with his little goat beard full of urine and a stiff twelve-inch erection, he would charge the driver as the bus screeched out of the driveway. Needless to say, I wasn't the fucking prom queen.
Keeping a house up properly was definitely a skill I had to learn. Today I wanted to tackle the mindset and habits that keep so many people's homes in disarray.
Damn, girl, get your shit together.
The mental block:
There are so many times we "logic" our way out of a happy life and a healthy home. Believe me, I am the queen of the twisty logic. I know how to bend things in a way that doesn't just make my laziness seem acceptable, but the morally right thing to do. I know all the tricks, so don't try to pull a fast one over on me.
1. I am just going to use it again soon…why put it away?
This one is a classic. Yet with a little prodding, it falls apart like a disgustingly high pile of dust bunnies.
Nothing lasts forever. You are going to wash your face and just have to wash it again. You are going to have to pay your bills and just have to pay them again. You will repeatedly fake laugh at your boss's jokes. What is life really except repeating the same eight things over and over again?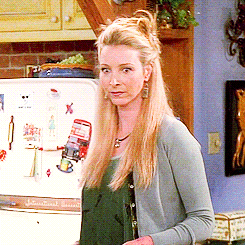 That took an unexpected turn towards depressing, but let's keep going. You'll be hard-pressed to name one thing that you aren't going to have to do again and again, so put your shoes away.
2. Someone else might need it
You can't help it: you are a saint. You are one who thinks of the needs of others, you always have the best intentions at heart. You're a giver. An angel. Really, the best person ever. So, you procrastinate a little and things tend to pile up. But when you do give that bag of clothes, those awesome kitchen appliances, and that pricey makeup to your friends and family, they will be so appreciative. God, you are amazing.
It's a nice thought but the reality is you are a crazy person trying to give your sister a broken sewing machine and a tube of burnt orange glitter lipstick.
Don't do this to your friends and relatives. Either organize a monthly clothing swap with your friends and make sure it is a consensual agreement or donate to Goodwill…. Like, now. Like today.
3. There are just better things to do with my time/I'm too busy
Are there? Really? Are there better things to do? I mean, I have never met anyone whose life was so exciting that they had the choice between vacuuming the carpet or doing body shots off of Ryan Gosling while riding a pony.
This is all about your attitude. In the 50s, if all those magnets on my fridge are correct, cleaning was the number one hobby for women. There is genuine joy to be found in tidying up.
4. You don't exactly know how to clean.
I mean…you know how to clean. You get it. You're an adult with basic grown-up skills…. Who doesn't know how to clean? Like….ok…so…yeah…. Maybe you have a few questions….
Some tips:
1. What do you do when your clothes are too dirty to hang…but too clean to wash?
You know, that I know, that we all know, you are going to get more than one wear out of your jeans.
And also your tops.
And yeah, probably socks.
And maybe your underwear.
Essentially you are disgusting.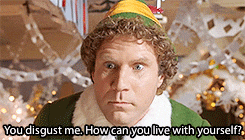 Let's just get that out there and make peace with it. When you know you are just going to end up fishing yesterday's outfit off of the middle of the kitchen floor because it was too clean to put in the laundry basket, hang it up in your closet, inside out. By turning it inside out, you can feel like its dirty little secret is known, but you can keep it out of the dirty laundry basket, and definitely off your floor.
2. When you just aren't feeling it, get inspired
Feeling inspired to clean is so much better than feeling obligated to. Nothing encourages you to clean a room quite like beautifying your coffee table with some fresh flowers, lighting some candles, or throwing up some seasonal decorations. It's like a beauty infection that spreads around the room.
3. The right tools for the job
I am not a very good sweeper and I have wood floors in my house covered in area rugs. Going from vacuum to broom has been the bane of my cleaning existence. Then I got this steerable, lightweight, magical broom/vacuum thingy that allows me to go from carpet to floor, all over the house with no cord. Yea, no cord! Ask yourself what chore you struggle with the most, and do some research into the right tool for the job; it can make all the difference.
4. Get some help
Once, one of my girlfriends offered to help me organize my closet and get rid of some of my clothes. I wanted the company but didn't expect her to be a real help. I mean, I can decide which clothes to get rid of on my own.
Turns out no, I couldn't.
She went into my closet, bundled all of my clothing together by type and said, "You have twelve blue cardigans," and I was like, "Holy shit, nobody needs that many blue cardigans!" I would have gone through them all individually and been like, "Yep, like it. Keepsies!" But having a fresh approach and a different brain in my closet made all the difference.
Do it for you! And for… Christmas!
Keeping a clean home this time of year is extra important. From encouraging hygge, to keeping indoor allergies at bay, a clean home has so many benefits. Create a welcoming space for your friends and family coming for the holidays, create a space that makes you feel creative, create a space that makes you want to cook in, to bond in, to relax in.
---
What are your favorite cleaning tips and tools? What is your favorite excuse to use for not cleaning? What is Ryan Gosling's phone number, and do you think I could get a pony and a bottle of tequila at CVS?