Dude, is it just me or do beauty tips suuuuuuuckkk anymore? You know the ones:
"AMAZING BEAUTY HACKS THAT WILL BLOW YOUR MIND!"
"Use a nude pencil on your waterline!" Oh my god, we know! "Highlight your cupid's bow with a highlighter!" No, that's dumb. I'm going to eat that, like instantly. What else you got? "Mash a banana in your hair?" For fuck's sake.
Let's back it up. I am enjoying the best streak of basic-ness lately.
Usually I'm all brooding, hammering away on my typewriter while cursing about human rights or chain smoking one of those bubble pipes and pacing the floors, plotting how to take over the world.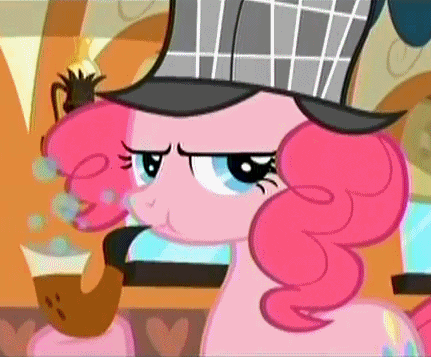 But this month, the constant brewing storm of passion and intention has parted. Where I could once be found murmuring to myself in a dark corner, inexplicably pounding on a calculator and  drumming my fingers together like Mr. Burns, now I'm cuddled up with a pashmina, drinking Starbucks, watching YouTube morning routines (that shit is soothing) and chatting at my sister about this like, totally amazing top coat that is like, the best thing ever.
So, seeing that the beauty section of my blog is desperately lacking, I am delighted to do a post on like, my best beauty discoveries of 2017, like ever. Seriously, like, ever.
1. Holy crap hair volume
WHY? WHY DIDN'T I KNOW THIS BEFORE?! Cosmo has me backcombing my hair like fucking Rizzo from Grease and everyone on YouTube is trying to teach me how to create volume with a hair straightener. I would have better luck creating volume with my damn dishwasher, because its a hair straightener and I don't care what you say, it doesn't work!
I know there are tons of you who can add volume and curls and waves with your straightener while simultaneously using it to cook a souffle and clean the hard to reach places in your shower but damn girl, I don't have a PhD in how to use one of these things so just stop it!
Whew.
So on to the tip: there is this expensive-ass hair volumizer called the VOLOOM. It sucks. It doesn't get close enough to the scalp, it's too big and bulky, and the crimps it puts in your hair are unrefined and almost like it was done by a waffle iron.
This thing however, the Little Tease by Bed Head, is everything I wish the VOLOOM was, for five times less money.
Essentially you do a deep part, then crimp the roots of your hair, then part normally and let the top layer of hair rest over the crimped part for invisible and intense volume… like a tease but product free and no snarls.
I cannot rave about this enough. This extends the shit out of your wash by diverting the grease path at the source! It holds like a mother, you don't need to use hairspray or anything, and it will stay until you wash it out. It is cool enough to the touch to rest right on your scalp (use it on medium) and it's super fast. My hair looks about five times thicker. You are welcome.
2. Corset training… ish
We've all seen the hotties and crazies on Instagram running around with their waist trainers. Just strap yourself into a corset for six to eight hours a day for a few months and you too can have a 10 inch waist. That's one big fat firm pass for me.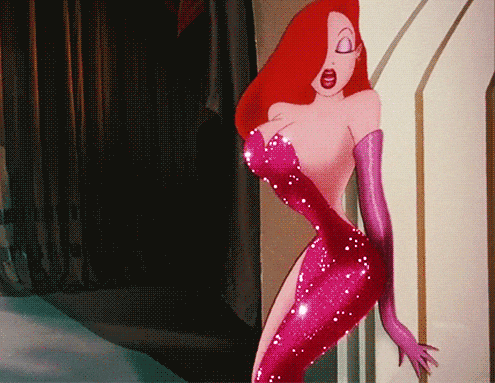 Damn you, Jessica Rabbit, making me question my sexuality.
I did however discover that you can totally get a temporary shapely slim down by wearing a corset for about two hours. It mushes your organs into a different shape and brings your floating ribs together and yes, typing this out now, I understand how fucking horrifying this is, but 'teves! That shit works!
I like to strap one on a couple days before I have to be shirtless in public for any reason…. What? Why is everyone looking at me like that?
3. Japanese, if you please
Holy foam balls, Batman! The Japanese foaming net! If you don't know what this unassuming gift from the gods is, get ready for a treat!
It's a little net that you put your bar soap or shaving cream or face wash into and it lathers it up! This makes your products last so much longer and it leaves zero residue on the skin for this impossibly clean yet balanced feeling. It's like six bucks and saves you at least that much money on products. I even have a seperate one for my shampoo. Whatcha got for me?
You people owe me so much right now, with your clean skin and your giant hair and your crushed organs. What are your new beauty discoveries? Your sneaky little tricks? Your feelings towards Jessica Rabbit, or any sexy cartoon? Let me know in the comments below!
---
Check out my other beauty tips and tricks: DG Holy Grails, and 6 Things You Didn't Know About Applying False Eyelashes.