"We are in the business of being women."
-DGGYST
DGGYST has been pretty heavy on the girl power lately. With "The Power of Female Economy", and "So, You Want a Blogging Tip…", not to mention the sidebar featuring specifically female bloggers, I have to address something that comes up every time I (or any one else for that matter) discuss supporting female industry. This sentiment:
"But I don't like other women."
I notoriously love the women. I was a labrador retriever in my last four lives and just assume everyone is my friend and they want to feed me biscuits.
Not that I haven't not liked some women. There've been a few where I'm like, "You are not my kind of lady. Now give me a biscuit and get the hell out of here, bark bark bark bark bark!" So I respect that you may have had bad experiences that are skewed to the female gender.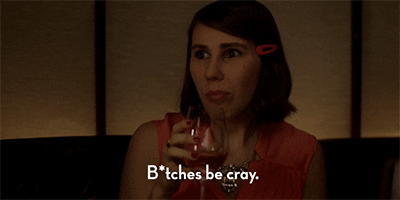 Perhaps you have found other women to be largely competitive, shallow, two-faced, and smelly. I would never tell you that I know your experiences better than you do, and this post is not about bashing women who don't like women. But I will tell you that not liking other women shouldn't matter when it comes to throwing your unbridled support at them.
But…I don't like other women
"Support people who look like you" is something white men have known for hundreds of years. In fact, it is a lesson they have learned a bit too well. I mean, really, stop for a second and think about it. White men support people who look exactly like them to such a degree that we literally had to make laws and threaten to put them in jail in order to get them to put their support elsewhere. Talk about commitment.
You think about these nasty political battles that all end in the white men having a disturbingly sober dinner together despite the fact that they have just insulted each other within an inch of their lives.
When it comes to getting ahead, it doesn't necessarily matter who you do or don't like, it's about supporting and networking with people who look like you, think like you, and have the same goals as you.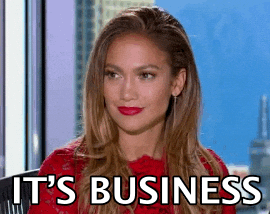 Isn't that kind of…evil?
When men imagine a female uprising, they imagine a world in which women rule men as men have ruled women.
― Sally Kempton
You can use the strategies that work for powerful people. What you do with power once you have it is up to you.
There are a lot of concepts that give people, women especially the heebie jeebies. Things like quid pro quo, target marketing, self promotion, and even target networking. These things are extremely useful tools that can be used to either build beautiful things… or very ugly things. My hope is that if you are trying to build something worth building, you aren't afraid of using the hammer.
Walking the walk
I own one of the two dance studios in my city. The other studio is owned by another lady. So not only am I in direct competition with this other woman, I do not like her as a person. I mean, let's be straight: this bitch is evil and her biscuits suck.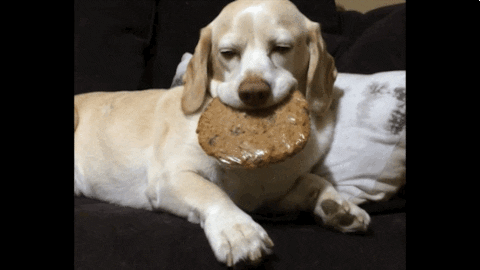 She's the type that pressures people to tap into their 401(k)s and ditch the kids' college funds because they haven't truly experienced the joy of Tango until they have competed in the hotel lobby of a questionable La Quinta in Scottsdale.
One of my friends in the spirit of camaraderie said the other day, "God I wish she would just go out of business!" And I was like "Woah woah woah! Let's not talk crazy!"
Sure she is of questionable moral character and rats flee when she walks down the street but I am not going to wish another female entrepreneur out of business. Whether I like it or not, her success is mirrored in mine, as is her failure. I'm not being dramatic. I have a firm understanding that having more studios in town creates a culture of dance. The more dancers there are, the more dancing there is and the more dancing there is, the more people will take lessons. I know that businesses that open next to other successful businesses are more successful. I know that I want people to associate women with value and success.
It's not personal, it's strictly business
I'm sorry if you have had bad experiences with other women; it's a sad thing to feel alienated and unconnected to your contemporaries. I genuinely hope that you find a higher caliber of lady support in this life, because it is a lovely thing to have. I also challenge you to really examine any "broad" generalizations you may be making.  But in the meantime, let business be business and let it be a family business.