I don't remember much about my dad. I know that all the stories my mom tells me about their time together end with "…and then your dad stabbed him so we had to get the hell out of there."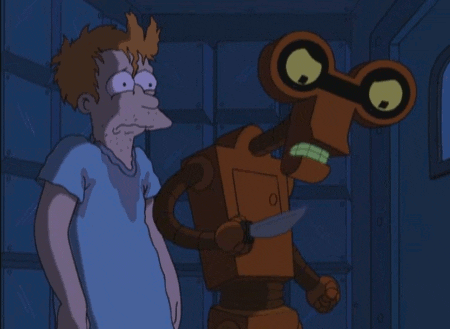 My most vivid memory of my dad was his knife coming through the roof of the van we lived in. I can still hear my mom screaming, "Run for your life!" while I tried to super-speed activate my stubby toddler legs. It turned out my great escape wasn't necessary; they reconciled and went on to have more children. It's the rom-com you never knew would scare you.
They did eventually part ways. My dad got out of the van to take a leak one hot summer night and my mom just sped away. She traded the van for a trailer, the alcoholic schizophrenic for a heroin addict, and we never heard from my dad again.
Until this month. A few days before my 30th birthday.
A good Samaritan apparently saw my dad screaming at a mailbox that all he wanted was to be reunited with his family. This doofus thought, "I'm gonna get this guy in touch with his kids!" If you aren't facepalming right now, I'll wait. Even the mailbox was like, "You're fucking kidding right?"
So this good Samaritan, whom we will refer to from here on out as "BirthdayBuzzkillWantsToBeAHero McGee," gives me a jangle, tells me that he found my dad on the street romancing a mailbox and that he felt moved by God to put him in touch with his family.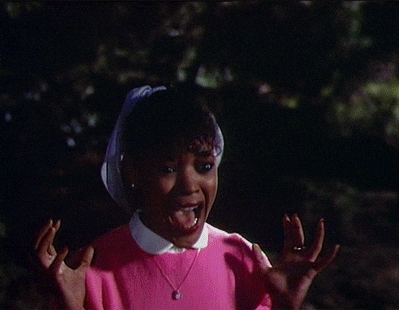 So after several minutes of horror-movie-style screaming, slamming shots of vodka, and shaking my fist at the thundering sky (a storm was coming), I calmly explained to Mr. McGee that I lacked the resources, desire, and proper shank-sharpening tools to care for another schizophrenic. I asked that he please do everything in his power to dissuade any attempts at contact.
Well, he was working for a higher power: his ego. He gave my dad my contact information, let me know that my dad just called him from my hometown and assured me that everything would turn out because he was "praying for me."
Despite the "Middle-class white man prayer guarantee," I found myself spiraling. I would jump out of my skin at every slamming door or barking dog. When I wasn't scared, I was sad, imagining my poor father, drunk and filled with regret, yearning for a family he never really had.
I balked at my complete inability to control my life. How had I made it so far yet not far enough to not have shit like this happen? My mortgage, my marriage, my business, my slicked-back retro curls and designer shoes seemed like a big fat lie. I was just pretending to be functional when I was still the white trash, perpetually humiliated clusterfuck I was always destined to be.
I could literally feel my serotonin levels start to plummet. I canceled my 30th birthday bash. I scoured the Delta website to find the cheapest ticket outta here. All problems are easier to deal with in Wisconsin right?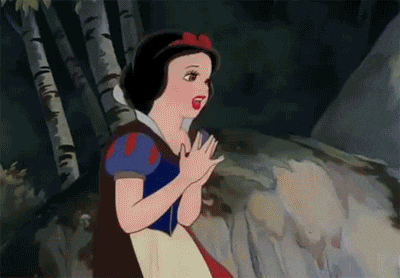 Then something amazing happened: I turned 30.
I know it sounds dramatic, but I woke up on my birthday, opened my eyes and said out loud, "No one has the right to shit on my life."
I was not going to leave town. I was not going to lurch out of my skin at every street noise. I was not going to up my Zoloft. I was going to be 30.
I realized I didn't need to have complete control over what happened, because I could have something so much more real. Capability.
I wanted to take today's post to honor the previous decade of my life. To list my capabilities. To put pen to paper…or um…magical black internet goo to magical white WordPress space and really acknowledge that things have changed. 20 to 30, a lot has happened. I:
Overcame my fear of driving (I didn't start till I was 27!)
Stopped succumbing to the 5 for $25 panty sale at Victoria's Secret
Learned how to cook
Got my anxiety under control
Bought a house
Started sneaking my own candy into the movies
Started a blog with a massive readership
Stopped sucking in during sex
Started being brutally honest
Took the brutality out of it
Added love
Celebrated a ten year anniversary with my husband
Stopped mixing red and white
Started wearing sunscreen
Kept a slew of house plants alive
Started investing in a Roth IRA, despite the serious fear that the apocalypse will come and I would be in the first row of the meteor impact/Yellowstone supervolcano/imminent Russian takeover regretting not buying more panties at 5 for $25 sale
---
I want to invite you to make your own list. Tag it on your blog or post it down below. Where did you come from and what have you accomplished despite it? What do you feel like will never change no matter how hard you try?