I am a very physically affectionate person. If it were socially acceptable I would introduce myself to new people by biting at their stomachs and nuzzling their neck.
Almost every week I swap full-body massages with my girlfriends. I kiss people goodbye and hello and my poor husband has bald patches all over his otherwise hairy body from being love-nuzzled.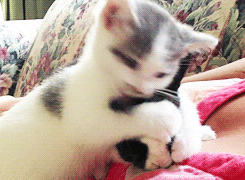 I think one of the saddest lessons life teaches us is to not let ourselves be touched. Men learn not to "be gay" and women learn, often through experiences with sexual assault, to be afraid.
With introversion finally getting its time in the limelight (calm down introverts, you can have the limelight on you and still hide under the stairs in the dark) and every talk show host/therapist/blogger talking about setting your boundaries, it is easier than ever to not let yourself be touched.
To touch is to trust
Yes, I think you should challenge yourself to let someone touch you. To touch is to trust. I think it is something worth working on. And I know no one else will tell you this because you are scary with your thick outer shell of scales and that look on your face like you've seen some shit. But I'm gonna because mama loves you and knows what's best.
In all seriousness, I get it. Once you've been violated, not touching and letting yourself be touched is not only the instinctual thing to do, but it is easy to tell yourself that those feelings should not be questioned, ever.
So let's prod at that sensitive area. Today I want to talk about how to touch and be touched when that's the last thing you want to do.
Go easy
Try small challenges. When you meet someone, shake their hand for five seconds instead of three. It might seem like an insignificant increment, but when it comes to your brain, two seconds can be the difference between triggering stress and safety responses and love hormones or getting no exciting brain juice at all.
Go hard
The only time I don't desire to be stroked, petted, or patted is when I am angry. I remember once reading this Cosmo tip that was like "drive her wild, get her angry, then kiss her deeply" and I was like, "Motherfucker, you would be in danger getting your face that close to my teeth."
Since finding out my abusive homeless father is looking for me, I have been feeling angry. I'm not an angry person, but this set of circumstances has it bubbling just below the surface, all the time. Because of this, I find that I am not enjoying touch as much as much as usual.
So I leaned into my fear and my anger and I started taking Krav Maga.
I was shaking on my first lesson. Not only was I going to let a 200-pound man touch me, he was going to throw me around.
I am so glad that I challenged myself. An hour a week of physically aggressing on a much larger man has me trusting again.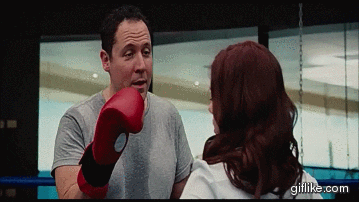 Go artistic
I love to get henna tattoos in the summer. It's fun, celebratory, and sexy. When it comes to opening up to letting people touch you, you can't go wrong with a henna artist.
I have never met one that wasn't soothing in that hippie, "I have read the Bhagavad Gita and wove this skirt out of wheat" kind of way.
Watching the design happen can provide a nice distraction from the discomfort you might feel from being touched, and creating something beautiful with someone is one of the best ways to open yourself up.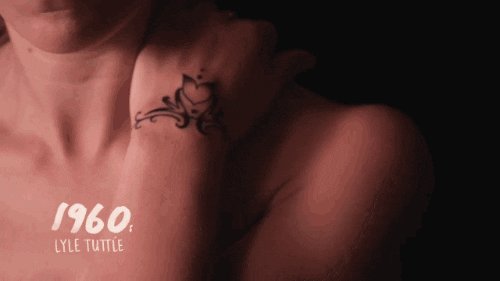 Go farther
It might be your instinct to try to get physically closer to people already in your trusted circle, but you may find the easiest place to start is actually with someone you don't know. Book a massage, take a tango lesson with a private instructor or have a one night stand (kidding!). Sometimes having a little emotional distance can allow us to open up to a more physical freedom.
Go closer
My sister is some kind of touch wizard. I find her touch more soothing than any other persons. I legit pay her to wax my legs because as painful as a leg wax is, if she is doing it, it brings my blood pressure way down. Try having a pamper night with your girlfriends or sisters, do facials, manicures, or snuggle up and watch a movie.
Note:
Because the goal is to promote non sexual touch, and trust, I specifically left out SOs and sexual partners.
It's about you
I know it is very empowering when you learn that no one has the right to touch you against your will. That lesson is out there, you've heard it, it is sung from the mountaintops and rightfully so. But here at Damn, Girl, we like to look at the other side, where it is equally empowering to touch someone and let someone touch you in return.