Do you ever get the feeling that when it comes to blogging, there is something that people aren't telling you? You see these blogs with thousands of followers, and you read their blogging tips and it's, "Use good photos!" "It takes time!" and "Get a Twitter account!" and you're like… okayyyy…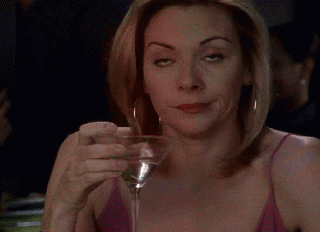 I don't know if I should be telling you this but you are right. There is something they aren't telling you. So Damn, Girl, you know I am going to spill the secret blogging beans!
DGGYST gets hundreds of requests for blogging tips and then refers to herself in the third person like an asshole because people are amazed that she has hit 5,000 followers just in time for her one-year blogiversary.
There isn't going to be any "inspiration crap" in this post; this is a straight-up manual you can use to grow your readership and reprogram your DVR.
Be the WordPress welcome wagon
You never forget your first… commenter. We all come into the blogging world full of hope. Hope of a readership, a community, an eventual book deal, and a prime-time talk show. Connecting with bloggers who have let their first tentative post into the world is tapping an enormous source of energy and will usually get you a reader for life.
Be honest with yourself and others, but especially yourself… and others
If you want to make an income or even a mountain of riches on your blog, embrace that goal. Absolutely no apologizing for it anywhere on your website. No sheepishness. Don't use the word "disclaimer" when saying that you do affiliate marketing. Just say "affiliated!" like you would say "Happy Birthday" or "Taco Tuesday."
That being said, don't use affiliate links to shit you don't like or use. And more than that you should only be posting affiliate links to things you LOVE. It's easy to sell things you can't imagine your life without. If you would call your sister at midnight and say, "Holy shit! You neeeed to buy a fucking vegetable crisper," then that is the sort of thing that you can effectively sell.
Have a true readership
Real talk: it doesn't really matter how many followers you have if they aren't interacting with your blog. It's not uncommon for bloggers to have 5,000 followers and 80 pageviews a day. If you have 5,000 followers, you should have at least 4,000 weekly visitors. That is an engaged audience.
Forming an engaged, committed audience is like throwing a dinner party. You want to cultivate a group of people who you think would get on well and encourage them to discover each other's mutual interests.
You need to introduce these people to each other, and to each other's blogs. This keeps your audience always coming back to you because you all have the same mutual friends. This is the same in real life. You always think of your friend Sarah when Sheila calls, because you have a mutual connection. And yes, I am going to tell you exactly how to cultivate this audience and make introductions.
1. Identify your audience
…and then use the crap out of your "WP READER" to find these people. So, for instance, if you are doing a post on coffee next week, search the WordPress reader for any blogger writing about coffee. That is your audience. Search the term "coffee" by  Date, not "relevance." I cannot stress this enough. Read a few of the posts, leave a thoughtful comment, mention someone else who did a similar post about coffee in your comment and drop your link.
My favorite keywords for finding blogs similar to mine in the WP Reader:
Adulting
Blogging
Shit
Coffee
Anxiety
Panic
Boss
Goals
Feminism
Self-esteem
Fitness
Healthy
Mascara
Writing
2. Try to engage with other bloggers within one hour of them writing a post
By using your WP Reader with your relevant keywords, and searching by DATE, you get the most recent, not the most popular posts. Connecting with a blogger within the first few hours of them writing a post, is especially effective in forming new relationships.
3. Don't bother with blogs that have no staying power
When you are cultivating an audience, you are investing in a relationship. You need to be genuinely interested in what is going on in the lives of the people you are inviting to your own readership. If you can tell they are not committed to their blog, it is not a relationship worth investing in as far as expanding your readership is concerned. I know that sounds harsh, but the person who posts twice a year and doesn't punctuate is not going to be a good source of mutual reciprocal audience building.
Make a personal request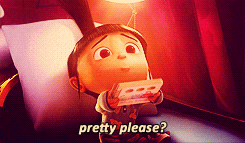 At the end of every post, I like to invite my readers to follow ONE of my social media platforms. I don't say "Follow me on Twitter And Facebook and Insta." Asking them to follow ONE, and highlighting that link is infinitely more effective than just having my social media buttons on the page.
Comment on uber-popular blogs
Find a few blogs that are your #goals. These blogs need to be similar to yours and have a massive readership. When you comment on these blogs, make sure you really represent your personality in the comment you leave and drop your link. I am a fan of and frequent commenter on the blogs I've listed below, and I discovered hundreds of people are coming to my site because they identify with my comments. This is why I am always telling you to drop your links when you post here at DG. DG gets about 20,000 page views a month and when you drop your links at the end of your amazing thoughtful and hilarious comments, it helps people find you.
https://www.theskinnyconfidential.com/
Don't let anyone tell you blogging is cutthroat
The internet is no place to have a scarcity mindset. No one can "steal" your readers. You can't be territorial. You are building a network, not hoarding acorns for the winter. Be gratuitous with promoting yourself, promoting others, and promoting me, because Damn, Girl, we got mutual friends and you owe me.
---
I am so grateful for all of you. One year ago today I started this blog and the amazing support and friendships that have come from it… well… I would cry right now if I wasn't on Zoloft.
I have so much love for this community. I can not thank you all enough or express how much you have meant to me. Please use the comment space today to tell me what you would like to learn about for DGGYST Year 2, and drop your links, tell me about your blogs, and leave your own blogging tips. You might just help someone on their own path.