You see, dear readers, when a clusterfuck and a shit show love each other very much, they get together and make something truly terrifying: the year 2019.
I don't want to dwell on the bad things because we have so many fun new topics to explore this year. So let me sum up what has kept me away from you all… with shopping.
Today's post is my year, in self-care purchases.
The hideousness of this year really started last year when my mother (who is bipolar schizoaffective) decided to stop her medication. Now, being a firm believer in firm boundaries (and firm bananas; no brown spots, gross), I gently explained that I loved her unconditionally, but access to my time was based on the condition that she stay on her meds. I told her I would be happy to take her to her psychiatrist or anywhere she could get the help she needed. When she told me that this was her life and her choice and I could go fuck myself, I held fast to my boundaries. She, however, did not.
This was in September of last year. Autumn: a great season, but one that can be hard on your skin. It is important to continue to use sunscreen even after the dog days of summer. Studies show that incidental sun exposure causes 78 percent of all your sun damage. Whether you are just out for a short while to check the mail, go out for groceries, or forcibly toss your mother onto the front lawn after she tries to wrestle your cell phone from you and pee in your living room in a manic rage, those rays add up to premature aging.
The EltaMD sunscreen has no white cast, which is important because you don't want to look like a Batman villain, deranged mime, or professional wrestler when the cops pull up to your house for the third time that week and you are hurling your mother around, screaming your superhero catchphrase, "Boundaries, goddamn it!"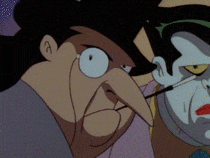 It masks pores, is actually for post-procedural skin so is incredibly sensitive, and is a physical sunscreen blocker and not on any creepy, "turns male fish into female fish" list. It makes my skin look so good that it has replaced all of my foundations; truly the skincare product of the year.
2. Rothy's loafers
Much like the Facebook ads for Rothy's loafers, these surprise pop-ups with my mother continued for months. She would bring men around to my house, leave long and threatening voicemails, and corner my loved ones and friends.
The police department has a new policy in my city that "mental illness is not a crime." Which is a fine sentiment but in reality translates into not getting people the help they need.
My mom's life was falling apart. She was assaulting strangers and having run-ins with violent men, one of which left her with a hole in her lung from where her ribs broke through. After her eviction, her apartment was full of feces, animals, and one TARDIS-full of garbage. Once It became clear that the cops would not be taking my mother to a mental health facility, my sister and I decided to hire a lawyer, get guardianship, and physically drag her into the crisis center ourselves.
Yes, this post is about shoes.
The night we brought her in we drove around for hours looking for her. We interviewed her old neighbors, questioned patrons of the homeless shelter, visited her less-than-savory local haunts. For months she would show up at the most inopportune times, kicking at the windows of my house or cornering me in the grocery store, but now that it was time for one last showdown, she was nowhere to be found.
Near sundown I spotted her about to get on the city bus. I bolted out of the car while it was still moving, literally jumped through a thicket of bushes, and latched her arm as she was taking her first step onto the bus. The rest was a blur.
Into the car
Through the doors of the mental health center
Concerned faces
My cheek throbbing with a fresh bruise
8 security guards in a circle
A crying nurse wrapping her arm
My knees on the hospital linoleum
Screaming
Paperwork
The next day I went to visit. Which in retrospect was a bad idea.
She spewed venom at me, screamed insults, wished death on herself, on me. My mother.
I stepped outside of the high security psychiatric care facility to catch my breath as I watched the orderlies sedate her through a barred window. I covered my face in my hands and clenched my teeth. "Don't scream." I felt the heat of pain and sadness rise through my body.
"Life…" I thought, "is it even worth living?" And then, "In shoes this comfortable? Yes. Yes it is."
True story. That's how comfortable they are.
"Rothy's: your life is fucked up but your feet don't have to be."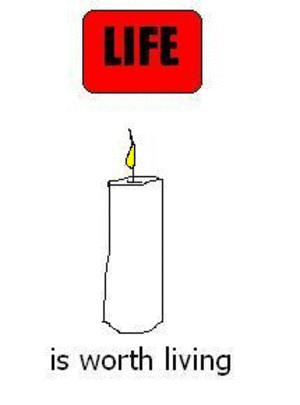 At the end of the world, at the end of my limit, at the point of questioning if life itself was even worth living, my feet felt undeniably great. If that isn't an endorsement, I don't know what is.
*The pointed and ballet flats don't work for my narrow heel and wide toe box but the loafers fit my problem feet like a dream.
If you want 20 dollars off, use my code.  https://share.rothys.com/x/LzyKS5
There's nothing I love more than a long shower. But I always find the water pressure to be a little off. It either rains down in bullets, or has a dribbling, slow, drool-like quality; a parallel for life, no? I just figured water pressure varied from place to place and I had to live with it.
Speaking of live with it.
The hospital kept my mother for a month. This was enough time to curb the violence and reestablish a medication routine, but not enough time for her to be able to take care of herself again. Which is when she moved in.
My husband and I walled off a part of the house that had its own separate entrance and bathroom. Furniture in, our stuff out, my mom is starting her fourth month in our home. Our downstairs bathroom, now our only bathroom, is functional but the water pressure was terrible. Tired of showering myself with my own salty tears, I ordered this baby right here.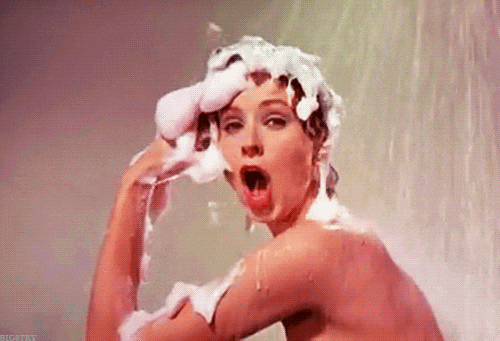 Holy God. This is like being rained on from heaven. It evened out my water pressure into a gentle yet strong consistent flow. The spout head is so large it's like a trip to the spa. Luckily you don't have to wait for your mentally ill mother to move in to treat yourself to this thing.
4. The Southwest Rapid Rewards credit card
It's been a tough year, my loves. When I left you last I was full steam ahead with Damn, Girl, enveloped in the WordPress community and loving every second of it. Nothing short of this hell would have kept me away so long.
Things are coming around now. My family all chipped in and bought my mother a condo, which we are remodeling for her to move into. She is stable, and things have slowed to a somewhat deafening stillness.
Beyond emotionally exhausting, this year has also been financially exhausting. Last month when the opportunity presented itself for me to get away for a few days I took it. Thanks to the Southwest Rapid Rewards credit card.
They are running a special right now where you get 400 dollars in flyer miles for signing up, aka a free flight. Yes there is a $70 annual fee if you don't cancel within a year. Yes, you have to spend $1,000 within 90 days on it. And yes, it's a credit card. But in a pinch, when I needed to put that distance between me and my problems, I let Southwest treat me to that distance.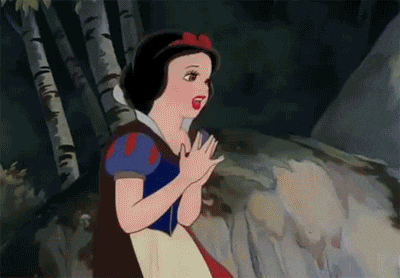 Don't sign up for a credit card that you don't want or need and then forget to cancel it. That would make DGGYST very sad. But if you want a free flight and can trust yourself to either responsibly manage a credit card, or cancel within twelve months, use my link to get yourself a free flight. (You don't have to use my link but if you do, I get like 100 miles or something.)
I am so excited for the New Year and have so much in store for you. Everything from new insights on family, boundaries, and mental health to fashion and relationships. Please join me for Damn, Girl number 2, the one where I get my shit together. (As always, pun intended.)
Love,
DGGYST