I've been waiting for it to happen: that time in my marriage when I start to understand what everyone is talking about. The time when I start to nod along in agreement to people saying marriage is "hard work," that it's not "easy." My ten year anniversary has come and gone and despite health problems, cross-country relocations, financial hardships, and family emergencies, the only thing that hasn't been hard work has been my relationship.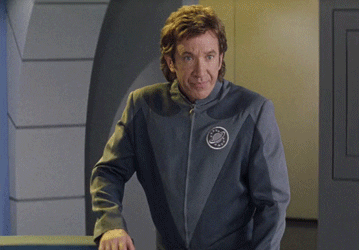 My marriage, however, has been the cause of three break ups… seriously. My brother-in-law's girlfriend wrote me on Facebook one day saying that watching my husband and I in our daily interactions gave her horrible proof of the way a relationship "could" be, and she couldn't continue to settle knowing it was a possibility. One of my very good friends said she just assumed all marriages were like hers and seeing mine filled her with so much sadness for herself that she kicked her husband out of the house.
It's bewildering. It's not as though my husband and I are Gomez and Morticia, shamelessly making out at funerals, family reunions, and the DMV.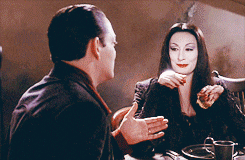 On the weekdays he kisses me goodbye on his way to work, we exchange some loving words mixed with reminders of daily responsibilities. "You are so gorgeous baby, I miss your face. Also, could you pick up some scotch tape if you go out today?"
He comes home, we prepare a meal together while drinking a glass of wine or a Manhattan, eat, watch a little television, go for a walk. Maybe we catch a yoga class, or meet up with some friends. Repeat.
I asked my husband the other day, "So, like… is this supposed to get super hard at some point?" "Eh, I think we're out of the woods," he said.
So after 11 years of smooth sailing, this is the best advice I can offer: