Do you ever get the feeling that when it comes to blogging, there is something that people aren't telling you? You see these blogs with thousands of followers, and you read their blogging tips and it's, "Use good photos!" "It takes time!" and "Get a Twitter account!" and you're like… okayyyy…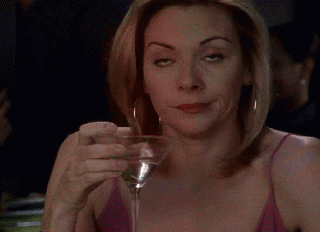 I don't know if I should be telling you this but you are right. There is something they aren't telling you. So Damn, Girl, you know I am going to spill the secret blogging beans!
DGGYST gets hundreds of requests for blogging tips and then refers to herself in the third person like an asshole because people are amazed that she has hit 5,000 followers just in time for her one-year blogiversary.
There isn't going to be any "inspiration crap" in this post; this is a straight-up manual you can use to grow your readership and reprogram your DVR.
Continue reading "One Year Blogiversary: DG Blogging Tips" →