You're a little witchy, aren't you? You mystical huntress. Maybe not all the time but on occasion, when you are very lucky, you will step in exactly the right place and find a supernatural force that seeps up through Mother Earth till it finds the soles of your feet and lets you know: life is pretty magical and so are you.
This is our favorite feeling, isn't it? Feeling attuned to the hedonistic unknown? That full moon, warm summer night, stolen kiss feeling? Mmmmmmm, Magical Calgon take me away.
I want to talk about cultivating that witchy spark in your home. How to feel like you live in a faery castle, or deep in the woods surrounded by healing waters, or in a white curtain-lined sex yurt complete with a naked Witcher. I also want to teach you how to do it without turning your home into a tacky head shop which, let's face it, is your worst fear.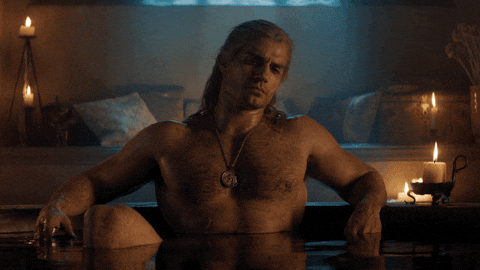 Decorating has never come naturally to me. I am drawn to overly feminine pieces or trendy garbage that never translates into my own life, and I tend to quickly turn on patterns and colors, first welcoming them into my home, then quickly becoming skeptical, and eventually loathing them. Before I know it I find myself once again burying a vase in my backyard in the dead of night, sobbing that it was an accident, that next time it will be different. The vase won't betray me. I'll love the vase. We'll be together forever.
If you are like me, and it's important to you to have an environment that fosters creativity, sensuality and a little bit of magic, I have some trend-free tips for you that should keep you out of the acquire, love, loathe, kill cycle.