I've never been wild about the idea of romance. When I was young, I always had a crush on the Disney villain, felt nothing for Prince William, and thought that Romeo and Juliet were so unstable that had they not killed themselves over a relationship that lasted a whopping four  days, they had little chance of overcoming inevitable "baby mama drama," "just can't even's, and "who is she, huh huh"s.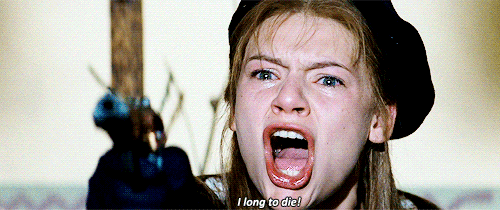 I have been with my husband since I was 19. I am in love with him. He comes home from work, we have a drink, cook a meal, make love, go for a stroll. It's smooth sailing. On Valentines Day there are gifts, trips to New Orleans, bubble baths. "I love you's are exchanged dozens of times a day along with a slew of adorable pet names that would turn the strongest of stomachs. My favorite is "dragon baby" or maybe "little cat wolf." Sickening.
While I do appreciate and expect a certain level of romancing and spontaneity out of my husband, I think that it is not only necessary but preferable that the main provider of romance and intrigue in my life be me.
As a society, we have started to come around to this idea. We call it "self-care." And while I am a wild about it, there is this maternal, almost wound-licking tone to it that makes me questions its lasting effectiveness.
Self-romancing is a lifestyle. It's not something you pull out when you've gone overboard with your commitments, become too entrenched with family drama, or realized your children may just eat you alive if you let them.